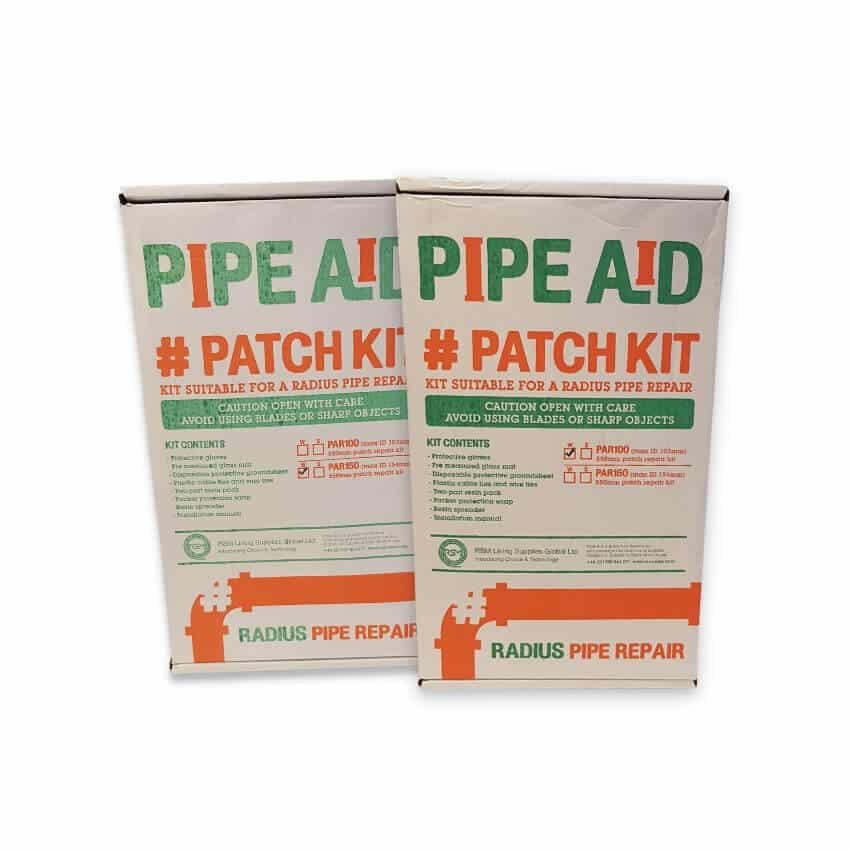 Description
Pipe Radius Repair Kit With Resin
Radius pipe repair kit
Pipe Aid Radius Kits can repair 100mm (4in) – 150mm (6in) diameter pipes. Available in 500mm (22in). Suitable for repairs up to 90-degree bends.
PAR100 – (Max ID 103mm) 550mm patch kit.
PAR150 – (Max ID 154mm) 550mm patch kit.

Kit Contents
Protective Gloves
Pre-measured glass mat
Disposable protective groundsheet
Plastic cable ties and wire ties
Two-part resin pack
Packer protection wrap
Resin spreader
Instruction manual
Information
Shipping
We currently ship within the UK only. 
Product Advice
Do you need advice on sizes, compatibility and configuration? Contact our knowledgeable team for free advice. 
Returns
If you are not satisfied with your purchase you can return it to us within 14 days for an exchange or refund. More info.
Assistance
Contact us on 01942 247 000, or email us at info@kpipe.co.uk.